Please keep our forum rules in mind: we aspire to provide a safe environment for our users, so will not tolerate discriminatory, hateful, inflammatory or threatening posts. Thank you.
http://mcgam.es/forum-rules
If you are not currently able to login via Facebook login, please right click on the Facebook icon and choose the option to "open in a new tab". Thank you for understanding
Please note that registration for the forum is age-restricted.
10,000 Wins
I've finally got that Legend achievement
I joined this forum at around 3k wins after not playing at all for a few years, on the way I've met a lot of great players that have helped me improve my game and made playing it a lot more enjoyable.
This was the earliest screenshot I could find after joining
On to 20,000 I go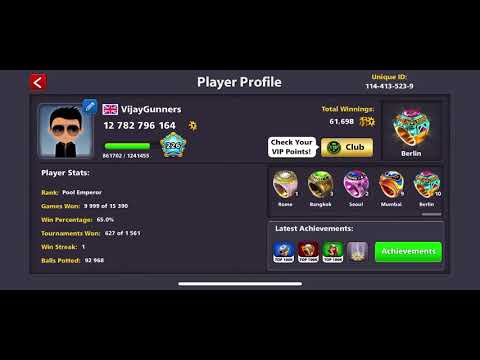 Post edited by VijayGunners on